April 2019 Newsletter
Pregnancy and giving birth is the most astounding, fantastic and amazing part of life's rich cycle.  As an Osteopath, having specialised in helping pre and postnatal mothers for the last 20 years, I am still in awe of this wonderful process of giving life to the next generation.
With this in mind, this newsletter is going to focus not on the baby, but on the mother and what their body will go through during this time.  Osteopathy can be hugely beneficial in helping mums cope with the physical changes to their own body, both during and after pregnancy.
Kind regards,
---
Pregnancy and Osteopathy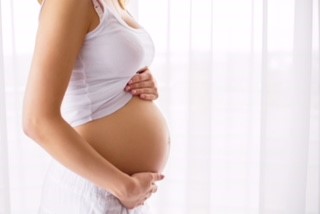 The rapid changes in the body that occur during pregnancy can lead to musculoskeletal complications in the lower back, back, wrist and neck areas. In the vast majority of cases this is directly related to pregnancy only and not present before or after.
---
The Pre-Natal Stage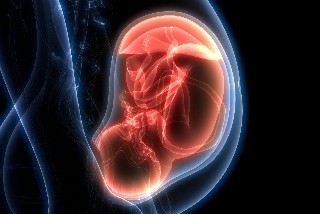 The hormonal, vascular and physiological changes in pregnancy increase the risk of musculoskeletal aches and pains.
Commonly, low back pain, hip and pelvis pain and upper back pain occur throughout the pregnancy but often manifest most in the third trimester.
Osteopathically, we may treat pregnant mums experiencing musculoskeletal-skeletal neck and upper back problems in the first trimester.  This can be related to morning sickness and early changes to posture.
At about 20 – 24 weeks gestation we often see the beginnings of lower back, pelvis and mid back pain.  This is when the baby gains weight rapidly and marked changes of posture occur in a very short space of time.
In the third trimester low back and pelvis pain is common and occasionally can be very acute.  Osteopathic treatment is quite safe during this time.
At Kingston & Teddington Osteopathy all our osteopaths are giving in-house training on how to safely treat pregnant mothers and we have adapted techniques to be as gentle as possible yet achieve a positive outcome.
---
The Post-Natal Stage.
Post-birth time is all about getting to know this gorgeous little person that has entered your life and it is common for mothers to put themselves last in terms of getting help for any aches and pains.
At Kingston & Teddington Osteopathy our Osteopaths can see mothers very soon after the birth and treatment is adapted so that it is safe.  If possible, it is ideal to come along straight away if you are experiencing any back, pelvis or neck pain.
For Further Information there is more literature at:  https://pelvicpartnership.org.uk/
---
CONTACT US
Please do not hesitate to get in touch with us for any reason, we are here to help and welcome any feedback. Click here for more information.