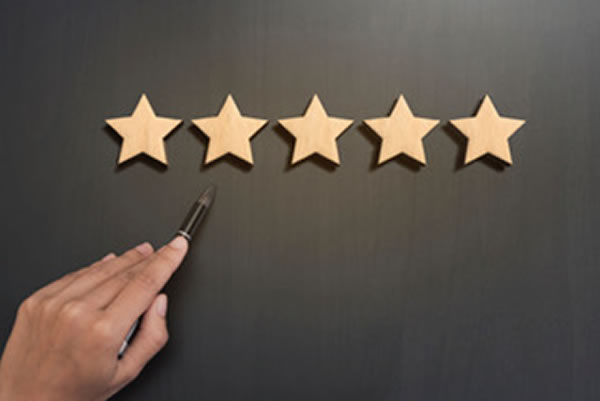 I first visited Rosie with an acute case of Sciatica in February, I could hardly walk, or even talk as the pain was so bad. She worked with me, and within just a couple of treatments improvements were amazing. Not only did I have the treatments, but I was given great advice and exercises to do too. Within just a few weeks I was nearly back to normal. I did consult my GP on the onset of the condition and was prescribed very strong painkillers which I was reluctant to take.
I feel sure that the treatment had "repaired" the condition, whilst drugs just hide it. D Atkinson
---
I arrived with acute paralysing lower back pain. I had had lower back issues for years and this was the worst pain I had had for a very long time. In the first session she was able to manipulate and with the help of an over the counter pain killer I slept having been unable to do so for a while. Pain killers had not helped before. After THREE sessions I returned to my exercise class.!!!! Then later I saw Mark when my pains were reignited by stress of first mother and then my husband unexpectedly dying and he helped to ease them by massage work on my shoulders. I have not needed to return. A Harvey
---
This is the second time I have used Kingston and Teddington Osteopathy and again I am more than happy with not only the treatment but the people that we have worked with.
The first time my son had cranial osteopathy but this time its for me with neck, shoulder and head pain.
I have been seeing Rosie since February and have been very pleased with the progress she has made with me. After the initial couple of sessions that were close together there has been no pressure for me to see her regularly and we have now built up to me attending every 10 weeks which we intend to grow even further as my body is responding excellently to her treatment. Rosie has a lovely manner, a way of explaining what she is doing and a genuine interest in your wellbeing between appointments.
Anyone that is considering using the practice I would encourage them to go ahead and make that appointment. C Phillips
---
Rosie is a wonderful new addition to the practice. A real find! Friendly, caring, full of good advice and clear explanations of my back issues. She gets straight to the heart of each problem and has worked wonders. Thank you. V. Davidson
---
I had been recommended by good friend to Carraghs' practice in March and after a long chat with her about my condition I felt instantly I was in good hands. I was able to book in the next day with Mark.
When I first attended I could hardly walk, sit or sleep, I had suffered six months of back pain due to a pro lapsed disc and hip bursitis.
This was my last hope, I was desperate to walk normally and go back to work and just do normal daily activities as I was always very active and at 43 I never anticipated how bad things had become.
After a in-depth consultation and examination Mark set out to get me moving again. Mark used many different techniques including ultrasound, massage, manipulation, dry needling & cranial osteopathy which was gentle and effective when I was in a lot of discomfort.
I knew it was going to be a lengthy process and I regularly visited once a week at first, Mark always managed to find a gap to see me and he continues to review how I am since the last treatment.
Everything Mark has done has helped me regain my confidence and resume some if not most of my normal activities.
Mark listens and he is reassuring, I always leave the practice feeling positive – anyone with constant back pain will tell you it can be so demoralising living with invisible pain.
I will always be grateful for the time, advice and effort Mark has given to me. I just wish I had seen Mark a year ago when I first had signs something wasn't right in my hip.
Thankfully I can now look ahead to life without constant pain and will continue to visit Kingston and Teddington Osteopathy for regular check ups.
Lisa Smith
---
Having suffered a bad back from sitting on my wallet for too many years driving a car I knew when I had a problem.
My previous practitioner was not available and other forms of back manipulation had not impressed me. A recommendation from a fellow BNI member led me to Carragh's room.
A comprehensive background was obtained following a check on my stance. Very obvious from the start that Carragh knew her stuff. I was informed I practised martial arts (Karate) purely by the stance I assumed.
Having ascertained my problem she proceeded to actively cure it. This took several sessions but cured it was with some very satisfying cracks and pops with no pain during the treatment.
I now attend on roughly a quarterly basis for a MOT on my back to ensure my previous very painful stiff and distorted back is kept under control.
I would highly recommend Carragh's Osteopathic services to anyone who has any problems with joints, muscles and bones as she is highly skilled and has given me over 3 years of excellent treatment.
Peter Bashford
2nd Kyu (Brown) Karate belt holder
Desk bound banker
Who does the gardening
Aged 50+
---
Having had a sore neck for years, I went to see Carragh McAree for a treatment. Her compassionate style disguised the force she was able to wield on my cramped muscles. I walked away feeling better than I had in years. I thoroughly recommend Carragh's services to all who have a muscle ache they think no-one can do anything about. She is a miracle worker. Thank you Carragh.
Lee Chalmers
Coach and Development Consultant
---
When I left after a treatment by Carragh I was able to walk tall and straight. Any discomfort, pain, or lopsidedness had completely disappeared. She listens carefully, is thorough, friendly, and I am always made to feel completely relaxed. She is the most efficient and effective osteopath I have ever visited.
Caroline Tate
---
Carragh first treated my daughter at the age of 6 weeks with cranial osteopathy.
A classic response to treatment is a very long refreshing nap or sleep.
Preety Aggarwal
---
I cannot recommend Carragh highly enough in her treatment of my 11 month old son James.
I was impressed with the calmness she achieved in him.
I have no hesitation recommending Carragh's expertise to any Mother needing reassurance.
Diana West
---
Hi Carragh,
Having just had our final consultation with you, We really wanted to write to thank you so very much for everything you have done for Florence! Before we met you, we were full of concern. However, over the last few months working with you, we have been extremely reassured by your positive and encouraging approach and we can't thank you enough! We would be happy to recommend you and your team to friends in the future…
Many thanks,
Louise, Adam and Florence x
---
Carragh kindly fitted in an appointment at short notice after I developed back pain following a house move. Before her treatment I was unable to sleep or get comfortable in any position. I was rattling with pain killers.
The treatment given provided immediate relief and allowed my back to fully recover in just a few days. Having had treatment in the distant past I was amazed at just how effective Carragh's input was.
The consultation and treatment was sympathetic and pleasant. I can not recommend too highly.
A grateful patient. Martin C
---
I have undergone many years of treatment on a painful shoulder condition with varying degrees of success. I have recently received treatment from Mark and the improvement in my condition has been fantastic. The range of movement has increased dramatically and the level of pain has reduced in a similar fashion. I have absolutely ho hesitation in recommending Mark to you; he is a true professional achieving excellent results.
Tony Clark
---
I cannot recommend Mark highly enough.
I was taking the whole of last week off work to complete my dissertation for my MSc. It started dreadfully as I managed to over-twist myself in a yoga class on a Friday night and by Saturday morning, I could, quite literally, not get out of bed. Mark managed to fit me in that morning and I crawled my way to see him. I cannot tell you how incredible his work is – I was on much better form in a day and after a second session at the beginning of the week – have been able to finish my dissertation, go for long walks along the river and have enjoyed the weather! I am forever indebted to him.
Juliet V
---
I was treated by Lucy for extreme lower back pain. Before my visit I had trouble walking and sitting. Lucy proceeded to diagnose and treat me. I was made to feel at ease as the treatment was taking effect . After the first visit with Lucy, not only could I walk and sit with very little pain but could return to my work place. I had two more treatments with Lucy and I am now pain free which is something that my own doctor could not achieve.
I would highly recommend the Kingston & Teddington Osteopathy and would take this opportunity to thank Lucy, not only for the pain relief but for the calm and professional approach to my condition. Well Done.
Ray Tozer
---
I just want to say my big thank you and relief for what Lucy did.
She really was a life saviour for me and I was walking head up high ever since… pain free. I feel that my back is sensitive, so I have to do lots of sport and just take care, but the treatment definitely showed me and taught me, how important a strong and healthy back is.
And that everyone should have an osteopath!
Johannes