Carragh McAree – Principal Osteopath and Founder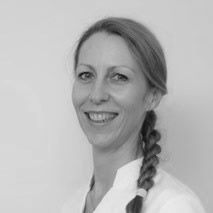 Carragh graduated from the University College of Osteopathy (formerly the British School of Osteopathy) in 1999 and founded Kingston & Teddington Osteopathy in 2000.
The practice grew and in 2007 moved to the current premises, based in the heart of Teddington.  Carragh picks her team for their skill, professionalism, specialist areas of expertise and above all, for their patient-centred Osteopathic approach.
Carragh has based the practice ethos on making Osteopathy easily available to the whole family – from Babies and Children receiving Cranial Osteopathy to Adults and Grandparents having bespoke Osteopathic care for their individual needs.  Experience, post-graduate training and a holistic Osteopathic approach are all centred towards enabling patients to achieve active health in their lives.
Carragh's interests and style of Osteopathy have evolved over the years and is reflected in the practice's areas of special interest:
Cranial Osteopathy for Babies, Children and Adults
Dry Medical Acupuncture Needling
Use of Ultrasound Therapy
Chronic Pain
Osteopathy During and After Pregnancy
Sports Injuries
KinesioTaping Specialism
Carragh has done further post-graduate training with the Barral Institute, a programme developed internationally by French Osteopath Jean-Pierre Barral.
She has completed Visceral Manipulation and Neural Manipulation courses which have enabled her to expand the types of problems that she can treat.  This has enabled her to take on referrals for patients with complex and chronic issues.  She is now a registered practitioner for this field of work.
For further information please follow this link:  http://barralinstitute.com/therapies/index.php
---
Mark OrKamFat – Lead Associate Osteopath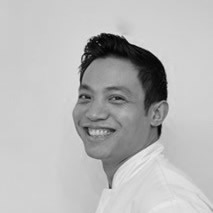 Mark qualified as an Osteopath from the University College of Osteopathy (formerly the British School of Osteopathy) in 2006. He is well versed in Structural & Cranial Osteopathy, Provider of Ultrasound Therapy, Myofascial Dry Acupuncture Needling, Kinesio Sport Taping Specialist and trained in Instrument assisted soft tissue massage (IASTM) using the rock blade instrument and is a Rock Doc. He has additional skills in treating musculoskeletal pain during and after pregnancy and Paediatric Cranial Osteopathy.
His understanding of the underlying causes of the condition (including bad posture, dietary or life-style habits), focusses his osteopathic treatment with the aim being not only at pain relief, but also in the prevention of acute conditions and the gradual recovery/stabilization of more chronic disease. Mark believes in Osteopathy being a tool for working to restore your body to a state of balance without using drugs or surgery.
Outside of osteopathy he has a keen interest in Olympic weightlifting, training, and snowboarding. This helps his insight into the osteopathic principle of structure governs function which applies to everything in our lives and brings that into the way he treats. He also understands the mind body connection and is qualified in NLP (Neuro-Linguistic Programming) at a practitioner level.
Mark has worked with a wide variety of patients from Olympic athletes, mixed martial artist (MMA) champions to the weekend warrior and yet is able to use his skill set just as effectively with the elderly and children. He treats everyone individually with bespoke Osteopathic care from acute to chronic problems.
---
Leah Hammond – Associate Osteopath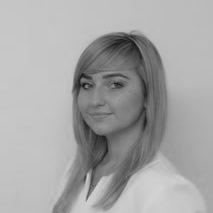 Leah graduated with a Masters in Osteopathy from the International College of Osteopathic Medicine in 2017.  She has a solid structural approach to Osteopathy with her additional skills of Level 2 Kinesio-taping and Medical Acupuncture and Ultrasound Therapy.
Leah believes that with many injuries, the area of pain may not be the cause, but the effect of dysfunction elsewhere in the body.  She enjoys the challenge of working out the underlying cause of musculoskeletal pain, be it acute or chronic in nature.
Leah enjoys treating people of all ages and walks of life, but has a special interest in treating musculoskeletal back and pelvis pain which many women experience during Pregnancy.
Leah has a passionate approach to Osteopathy, believing that it has a strong foundation in helping patients enhance their lifestyle in order to maintain active health.
She has recently embarked on the Cranial Osteopathy pathway and is looking to develop these skills within her treatments, combining it with her structural approach. Leah is currently broadening her Paediatric Osteopathic skills using her experience gained from using the Sutherland's approach to Cranial Osteopathy.
---
Rosie Weatherhead – Associate Osteopath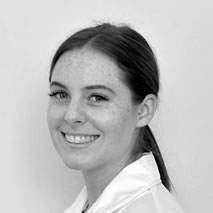 Rosie graduated with a Masters in Osteopathy from the International College of Osteopathic Medicine in 2018.  She has a strong foundation in structural osteopathy with additional Sports Strapping/Taping, Sports Massage and Dry Acupuncture Needling and use of Ultrasound Therapy.
She has gained post-graduate experience in treating musculoskeletal pain during and after Pregnancy and this enables her to treat both back and pelvis pain during this time.
Her post-graduating training in Cranial Osteopathy expands her skill set further so that after the birth she can treat the baby too.
She believes in Osteopathy as an aid to lifestyle choices for a holistic approach to health.  She treats injury and pain with a multi-faceted approach, focussing on the person as an individual.
---
Harriet Lambert – Associate Osteopath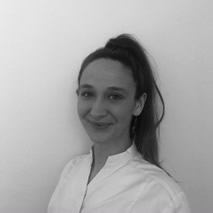 Harriet graduated from the University College of Osteopathy with a Masters in Osteopathy. She has post-graduate training in Ultrasound therapy and Kinesio Taping.
With a background in Dance and Movement, Harriet is very focussed on effective rehabilitation post-injury. As an ex-professional dancer she is no stranger to injury herself and has evolved her skills to choregraph dancers with an aim to help them demonstrate their craft without injury.
She believes in working with her patients for managing their return to health, prescribing exercises and self-help techniques to maximise recovery.
Having lived locally all her life, she is a keen participant in local yoga, pilates and dance classes. She encourages patients to enhance their health with lifestyle advice and is a strong proponent of activity for all ages.