What is a Healthy Diet?
Most Osteopaths do not approve of a yo-yo of dieting and instead will encourage you to approach food with the healthy attitude of a little bit of what you fancy does you good - but not too much!
If you have put on weight over the summer months and wish to lose a few pounds then remember the golden rule:
To Lose Weight = Calories Consumed must be Fewer than Calories Expended.
This fundamental concept doesn't mean that you need to go on a diet. Just expend a few more calories (eg: take the stairs rather than the lift; walk to the shops rather than drive) and make some healthier diet choices (eg: choose fruit rather than cake; drink less calorie laden drinks eg latte coffees, alcohol, sweetened fizzy drinks).
To avoid calorie counting, which is super-dull at the best of times, use Precision Nutrition's guide to how to put food on your plate.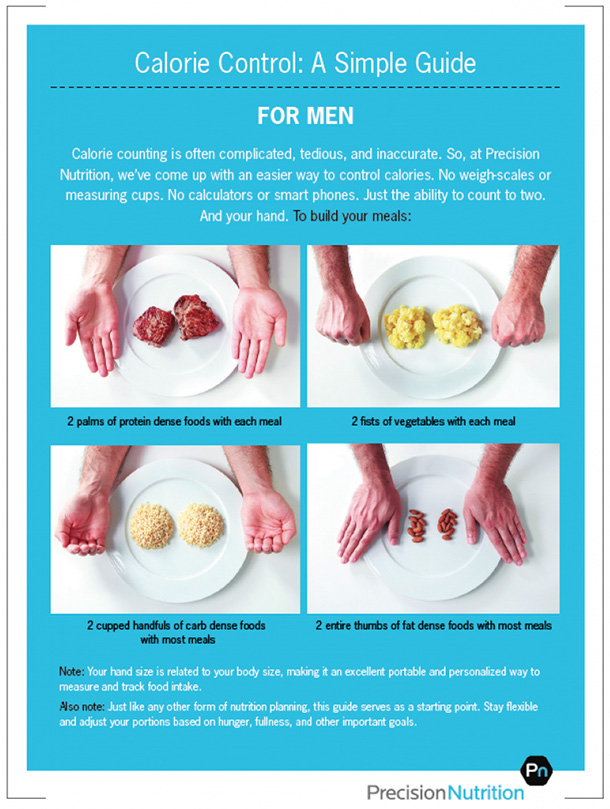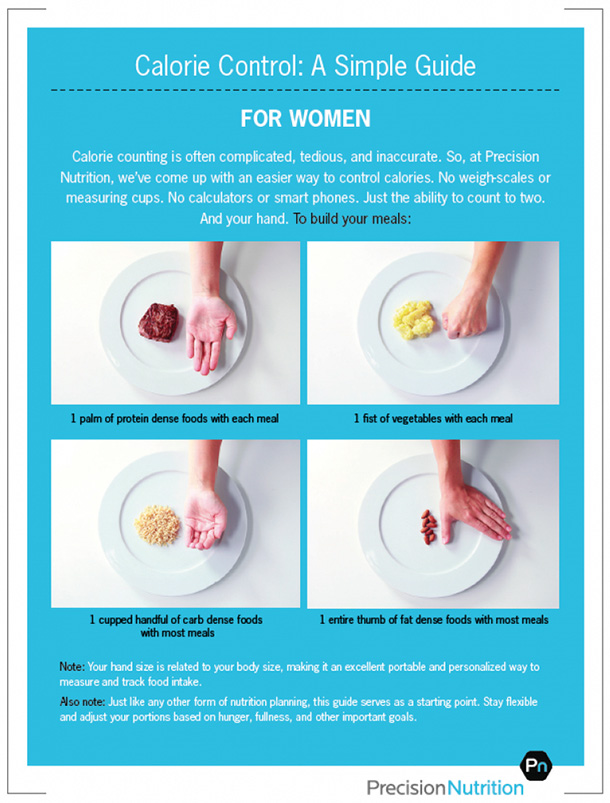 Guide by Precision Nutrition (taken from the "Forget calorie counting" article by By Ryan Andrews &amp Brian St. Pierre.)
For more information, and to check out the article that accompanies this cheat sheet, visit: http://www.precisionnutrition.com/calorie-control-guide
Top Tips to Increase your Baseline Calorie Burning:
Walk whenever feasible. Sounds simple, but a brisk walk is great for fat burning, good musculoskeletally and is low impact so less harmful to our joints. Regular walking has been shown to reduce risk of heart disease, type II Diabetes, stroke and asthma.
Add small bursts of exercise throughout the day. This can be walking/running up the stairs, doing some lunges whilst the kettle is boiling or just dancing to a good song on the radio. Play upbeat music when doing cleaning or household chores to encourage more movement and make it fun.
Eat Breakfast every day. This jump starts your metabolism. We recommend a Nutribullet for making healthy fibre filled smoothies.
Great Smart Phone Apps to encourage exercise are:
Special Offer for September for Kingston & Teddington Osteopathy Patients:
If you need motivation of a more personal nature then Vicki Clubley from www.glowhealthandfitness.co.uk is offering a 20% discount in September for personal 1.1 training and she can also provide a tailored homemade nutritional meal delivery service.