Practice News


We are delighted to welcome Hilary back after her year away on maternity leave. She is returning to work on Thursday mornings and so please do ask for her if you would like to return to her patient list. Hilary is now also Bupa registered and so will join Carragh in providing Bupa insurance treatments.
Do You Work at a Computer at Home?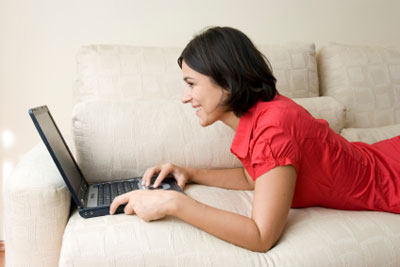 Increasingly, working from home and using computers for social and research use is occurring. However, laptops are becoming the home computer and ergonomically these are most likely to cause work strain. We also tend to have poorer desk/chair set up within our homes and we are frequently told about laptop use whilst reclining on a comfy sofa – leading to neck problems!
Repetitive Strain Injury can also be called Upper Extremity Syndrome. Symptoms may vary greatly between individuals. It can present with one or more symptoms:-
Headaches
Neck Pain
Back pain
Shoulder, Elbow Wrist Pain
Hand and thumb pain
Pins and needles/numbness in the hands
Here at Kingston & Teddington Osteopathy, we are able to treat all these symptoms and then once you are better we can help you manage your computer setup to help avoid further injury. Should you need further advice please call 0208 977 6396.
Top Tips for using a Computer At Home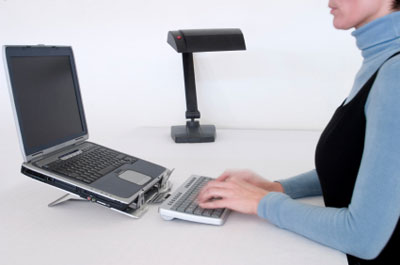 Work at a table with a decent upright chair – do not use a sofa with the laptop on your knee or on a coffee table.


Fold a hand towel into a pad and place in the hollow of your lower back – this will give you some lumbar support to give better posture.


Take frequent breaks – you should get up and walk around every 30-40 minutes.


Ensure that your feet are resting either on the floor or a footstool.


When using a laptop for long periods get a separate key board. Raise the screen of the laptop so that it is at chin/nose level and use the keyboard at a lower level.


You should be able to see the screen easily – if you are bending forwards or down then it is in the wrong position.


Please look at the picture below courtesy of http://www.ergonomics-info.com/ergonomics-for-computer-workstation.html for the ideal working position: