Pain from Uncomfortable Beds and Pillows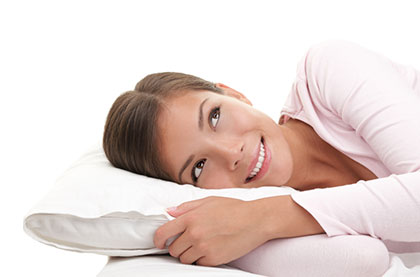 This problem is very common in patients who suffer from neck and lower back pain. Beds that are too hard can be softened by lying on an extra duvet for cushioning. For pillows, use a towel folded up under the pillow to raise it to the correct height for your neck. If you lie on your back, pull the corners of the pillow down over your shoulders to create a triangular support for the head.
Pain from Inactivity and Sunbathing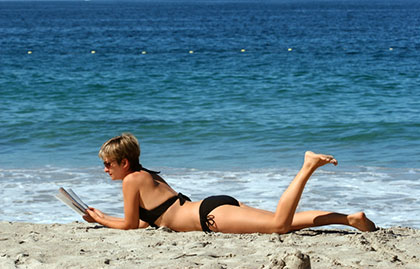 Lying on your tummy on a sun lounger or sand can often lead to lower back ache. There is no support to the spine when lying prone and this, especially when combined with reading, can lead to over-curving and extending the spine causing the facet joints to jam together. If you do wish to sunbathe on your stomach then place a pillow or folded up towel under the abdomen to support the spine and avoid staying in one position for any length of time.
Back Pain from Lifting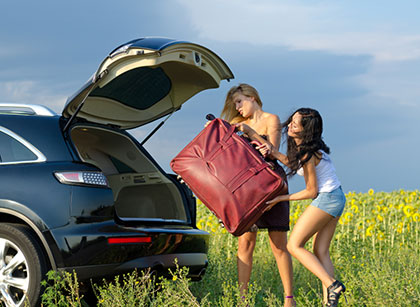 All too often a bad back starts with loading/unloading the car or grabbing the suitcases at the airport conveyor belt. Remember to engage your lower abdominal and core muscles before lifting. Bend your knees rather than your back and avoid any torsion or twisting whilst the back is under load. If you suffer from disc problems, then politely get someone to lift the bags for you and avoid lifting.
Keep Moving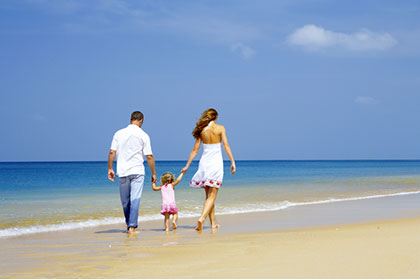 Holidays are all about a change of pace and routine but 'relaxing' to the point of total inactivity is bad for the body and can cause joint and muscle stiffness. Keep moving throughout the day with gentle walks, swimming and other sports you enjoy.